Engage with your audience in an inspiring and educational way through sustainable event styling and theming.
Sustainable event management, or event greening, allows you to create original and memorable experiences for attendees whilst reducing your ecological footprint.
Using repurposed and recycled materials to produce unique installations, Milkcrate can provide event design, decor, and lighting for any type of event.
From festivals small and large, through to community events, private functions, weddings to corporate launches, activations and conferences, they "re-imagine" waste materials to create original, environmentally-conscious spaces where people come together.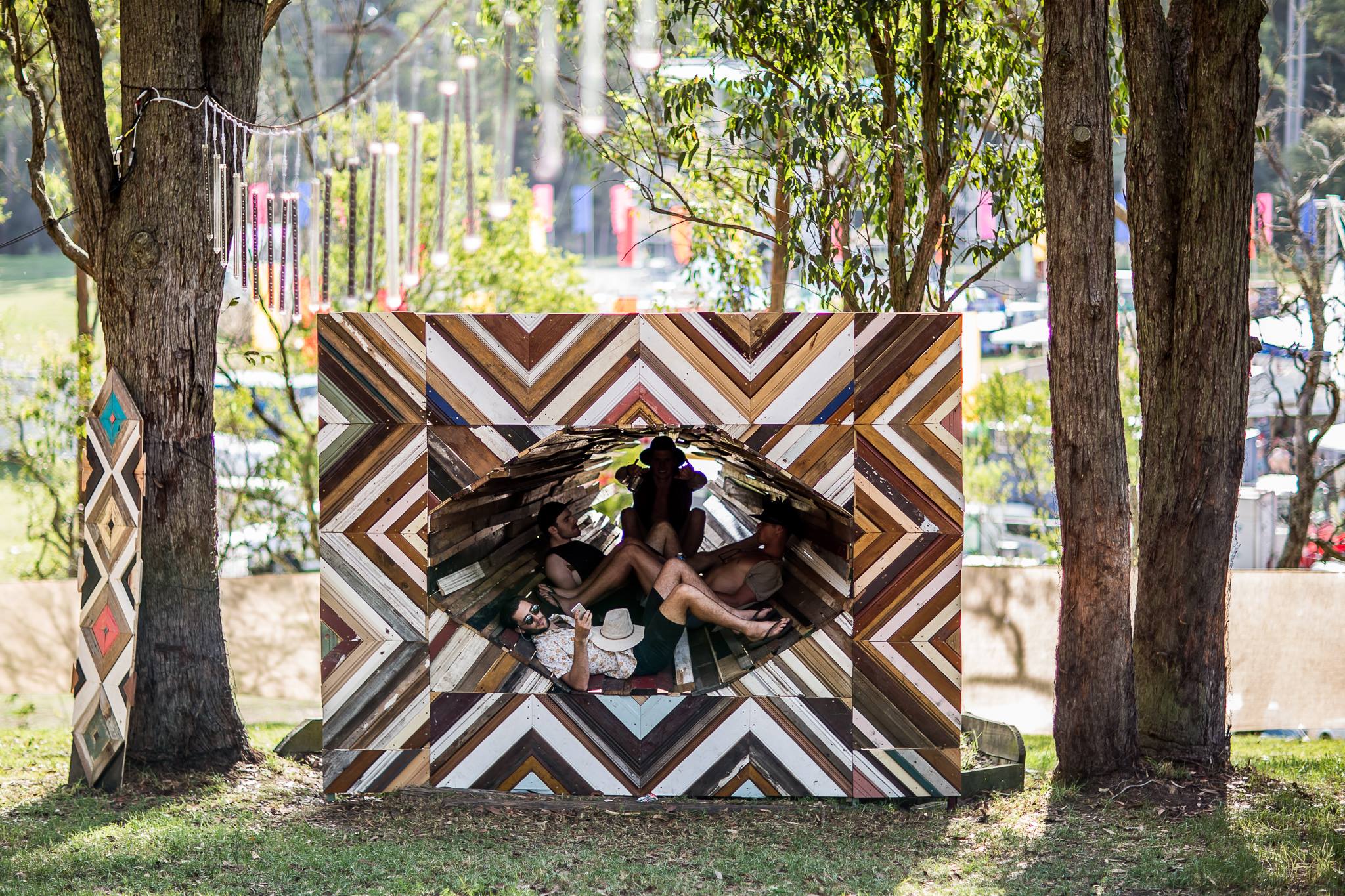 Whether building participatory climbing sculptures or fitting out/installing large stages complete with integrated projection and LED mapping, the team at take their responsibility as 'vibe-creators' very seriously.
Fun and colourful bunting and flags made from upcycled materials
Fully programmable LED light canopy installations
Hire wedding decor in and around Sydney
Sculptures and styling from materials diverted from landfill.